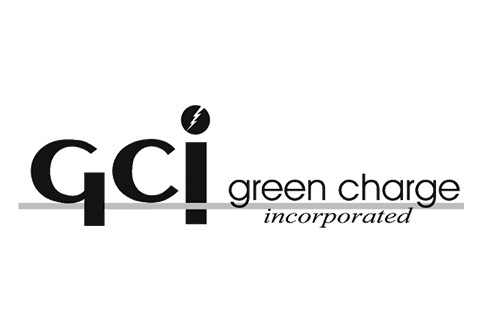 Green Charge, Inc.

Company Description
Green Charge, Inc. is a Central Ohio based company that offers a multitude of specialized environmental services, including EMERGENCY RESPONSE, UST/AST Install, Remove & Maintenance, spill containment/cleanup, erosion control, hazmat training as well as all services related ASTs or USTs. Green Charge, Inc. provides emergency spill response services with highly trained field personnel 24 hours a day, 365 days of the year.
Green Charge Inc. can respond to any incident in the Central Ohio area with the deployment of our readily available equipment. Our coverage area is typically within 2 hours of Columbus, Ohio. Upon being alerted to a spill, we will dispatch the proper vehicles and equipment to assure the event is contained and properly handled to all parties' satisfaction.
Green Charge services a wide variety of customers such as; spill management centers, insurance companies, transportation-related companies, commercial business, any event where professional spill management is required, as well as local, state and federal government agencies. Our Emergency Response services include highway/terminal related incidents, diesel fuel/gasoline/oil clean-up, chemicals clean-up, and petroleum-contaminated soil remediation.
Let GCI help you comply with your "SPCC" plan with our custom spill kits. Any business that stores hazardous chemicals is always at risk for a potential spill. Should this ever occur, it is of prime importance to have the proper containment supplies on hand. Green Charge Inc. can assist in specifying the proper materials for your site and then assemble a custom spill kit specific to your needs. Compared to stock pre-built kits, this greatly reduces the overall cost, while maintaining the products best suited to your business.

Categories
Air Conditioning / Refrigeration

Air Conditioning / Refrigeration

APU's

Associations

Brakes / Clutches

Business Services

Business Services
Commercial Real Estate

Bypass Engine Oil Filtration

Bypass Engine Oil Filtration

Cargo Tie-Downs

CDL Driver Training

Construction

Consultants

Crash Investigations & Reconstructions

Crash Investigations & Reconstructions

Driveaway / Transportation

Driveaway / Transportation

Driver Risk Management

Engines

Mfg. / Distribution
Sales & Service

Environmental Services

Emergency Response (24/7 365)
Environmental Services
Fuel Polishing
Spill Kits

Financial Services

Freight Brokerage

Freight Services / Logistics

Freight Services / Logistics

Fuel

Fuel / Air Separation
Fuel Filtration
Fuel Management
Fuel Systems Enhancement

GPS Tracking Devices

HAZMAT

Consultants
Declarations
HAZMAT
Placarding Solutions

Industrial Cleaning

Insurance

Legal Services

Mobile Communications (Telematics)

Mobile Communications (Telematics)

Odor Removal Products

Oils & Lubricants

On-Board Communications

Paint / Body Shop

Power Train Equipment

Remanufactured Products

Safety

CSA Improvement Technology
Driver Safety
Fleet Safety Services / Solutions
Safety Equipment
Safety Programs / Training

Salvage

Tire - Tube Mfg / Service

Tire - Tube Mfg / Service

Trailers

24 Hour Roadside Emergency Services
Dealers / Service
Fleet Management / Maintenance
Mobile Repair and Maintenance Services
Parts & Equipment
Refrigerated Trailer Tracking
Rental & Leasing
Storage / Parking Facility
Truck / Trailer Security Locks

Trucks / Trucking

24 Hour Roadside Emergency Services
Dealers & Service
Flatbed, Oversized, Hazmat
Fleet Management / Maintenance
Manufacturers
Onsite Mobile Maintenance
Storage / Parking Facility
Towing
Truck Stops / Service
Truck Washing
Trucks / Trailer Security Locks
To Top