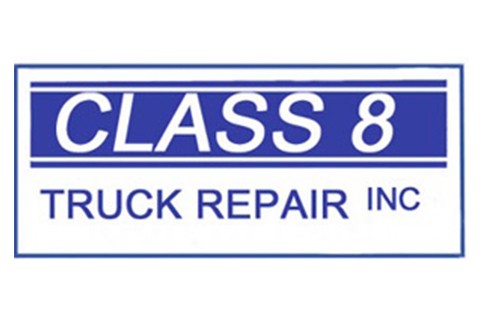 Class 8 Truck Repair, Inc.

Company Description
Class 8 Repair is a full-service repair facility for light, medium, and heavy-duty trucks and buses, also providing services for railroad companies. Serving Fostoria and the surrounding Northwest Ohio area since 1989, Class 8 Repair prides itself on quality service and customer satisfaction.
Class 8 Repair is a subsidiary of the Mennel Milling Company.
Our hours are Monday thru Friday 7:00 am to 6:00 pm

Some of the services we provide include but are not limited to:

· All Major & Minor Repairs to Tractors and Trailers
· Cummins, Mack, Volvo, Caterpillar, and International Engine Repairs
· AC Repairs
· Banks Power Products
· Rig Master Power Generator Units
· Food Grade Truck Washes
· HY-Rail Inspections
· Repairs On Dry Bulk Blower Units & Tank Trailers
· Welding Aluminum & Steel
· Fabricate Pneumatic & Hydraulic Hoses
Complete Truck & RV Mechanical Services

· Alignments
· Brake Jobs
· Diagnostic
· D.O.T. Inspection
· Electrical
· Hubs
· Oil Changes
· Preventive Maintenance
· Road Force Balancing
· Sliders
· Steering & Suspension
· Minor & Major - All Aspects
· Custom Spring Work
· U-bolts Custom Made
· Additional Services Available
Trailer Mechanical Services

· Alignments


· Electrical Work


· Floor & Roof Work


· Trailer Repair


· Minor Body Work & Fabrication


· Preventive Maintenance
We have a fully staffed Parts Department-trained to help you find the correct part with the best possible price.



Gated parking lot equipped with 20 electrical outlets, excellent Lighting, & video surveillance.
Categories
Air Conditioning / Refrigeration

Air Conditioning / Refrigeration

APU's

Brakes / Clutches

Engines

Engine Cooling
Sales & Service

Tire - Tube Mfg / Service

Alignment
Tire - Tube Mfg / Service

Trailers

Storage / Parking Facility
Mobile Repair and Maintenance Services
Dealers / Service
Parts & Equipment

Trucks / Trucking

Storage / Parking Facility
Dealers & Service
Flatbed, Oversized, Hazmat
Parts & Equipment
Truck Stops / Service
Truck Washing
To Top